The School of Science's Students and their Eclectic Interests
Within the School of Science, our students are often seen filing in and out of classrooms, conducting experiments in laboratories with their faculty mentors, and heading to the library for study sessions. But what can be missed are the hours spent by students outside of the laboratory without a textbook or calculator in hand.
When our science students leave the lab, they take their drive and curiosity with them, venturing into all the action of student life at TCNJ. Through campus involvement, our students pursue their diverse interests and apply science-based skills like leadership, teamwork, and integrative thinking to the context of community life. It is a model for a productive and well-rounded life as a scientist and a citizen.
Our students are varsity athletes and campus leaders. They organize events, run student government, and serve our local communities. They explore (and create!) art, music, and performance at first-rate campus venues. They play club and intramural sports and work out at our fully equipped aquatic, fitness, and recreation centers. They explore and deeply engage in their eclectic interests, all while pursuing their majors in biology, chemistry, computer science, mathematics & statistics, and physics.  Meet some of our talented and dedicated students below and see how they stay on the path towards success.
Artists, Musicians, and Performers
Kenneth Abes '16 – President of TCNJ Musical Theatre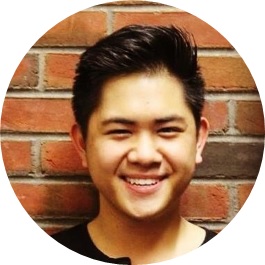 Biology major with double minors in Public Health and Psychology
With a major in biology and double minors in public health and psychology, it's surprising that recent School of Science graduate Kenneth Abes has had time for anything else, let alone serving in an executive board position and starring in productions for the College's student-run musical theatre organization, TCNJ Musical Theatre (TMT). But for Abes, finding ways in which he could pursue musical theatre alongside science was one of his primary concerns when he entered his first year at TCNJ. "In pursuit of a biology degree and a career in healthcare, the idea of compromising my passion for theatre was something that created a large internal conflict within my life," he says. "Luckily, TMT was able to offer me many opportunities to feed my passion and continue my involvement with the performing arts simultaneously with my degree."
By taking on leadership positions within the organization as historian, secretary, and ultimately, president, Abes has mastered leadership skills that will also serve him well in the biology and healthcare field: collaboration, delegation, and management. Abes is currently applying to physical therapy schools while working as a physical therapy technician. His long-term goal is to fuse his passions for both theatre and biology by working as a performing arts-based physical therapist for Broadway productions.
Lindsey Abramson '18 – Founder of TCNJ Photography Club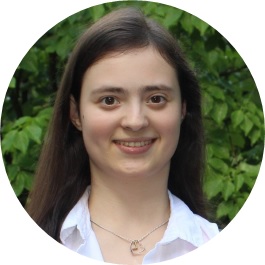 Computer Science major with a minor in Lens-Based Art
After first discovering photography in high school, junior computer science major Lindsey Abramson has strived to share her passion with others by
founding the TCNJ Photography Club this past spring. Abramson was inspired to create the organization by the positive experiences she had with her high school photography club and hopes to create a community for both skilled and inexperienced photographers.  "I enjoy sharing photographs with others, learning new techniques from my peers, and helping them grow as people and as photographers," she says.
As a student in the School of Science, Abramson says that photography serves as a personal outlet to relieve anxieties and pressures stemming from her academic life: "Whenever I go out and take pictures, I always find it very calming. In fact, I use it sometimes to lower my stress from my school work." She also notes that her commitment to her duties as a student and to her role as founder of the club have improved her task and time management skills.
Nicolas Bolle '19 – Clarinetist for TCNJ Wind Ensemble
Physics and Applied Mathematics double major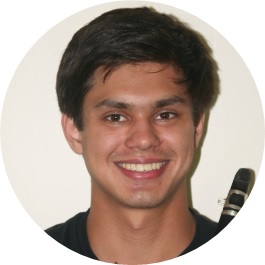 Despite its competitive nature, the TCNJ Department of Music offers many opportunities for non-music majors to involve themselves in its vibrant community, and that has made all the difference for sophomore Nicolas Bolle. Now a clarinetist for the TCNJ Wind Ensemble, Bolle recalls when conductor Dr. David Vickerman came to visit his high school music department. "My favorite part of the group is probably Dr. Vickerman, whom I respect as a person and as a conductor," says Bolle. "He has pretty contemporary musical tastes, which means I get to discover newer band works that make me think more deeply about music as a whole."
In addition to working with Dr. Vickerman, Bolle notes that playing the third movement of Steven Bryant's "Ecstatic Waters" this past year was one of his most cherished experiences. "The piece incorporates live electronics, and the build from the simple choral melody is one of the purest moments of beauty through pain I have experienced," he says. In balancing his musical and academic duties as both a physics and applied mathematics double major, Bolle keeps an open mind and makes sure to elevate his academic preparedness when concert season is approaching.
Deeya Das '18 – Pianist
Biology major in the 7-Year Medical Program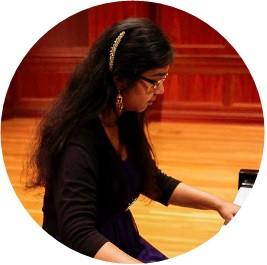 After beginning private music lessons in elementary school, junior biology major Deeya Das has continued to develop her skills as a pianist at TCNJ while enrolled in the College's 7-Year Medical Program. Das was originally drawn to the piano because of its versatility, and she now studies the instrument alongside her academic course load, taking Intermediate Private Piano (MUS 202) with Dr. Tomoko Kanamaru as part of the music professor's piano studio. "Being in Dr. Kanamaru's piano studio has allowed me to grow as a musician by giving me the opportunity to perform at TCNJ's Mayo Concert Hall and meet other students who are
passionate about the piano," she says.
However, Das has had many prestigious experiences prior to TCNJ, such as performing at Carnegie Hall during her sophomore year of high school. "Since I first started playing the piano, like many musicians, I had always dreamed of performing there. My piano teacher called me at 11:00 pm to tell me," she recalls. "When I first heard the news, I was speechless. It felt like all the years of playing piano and juggling it with my other commitments finally paid off." According to Das, playing the piano provides her with a unique experience alongside her academic duties as a biology student because it allows her to express herself creatively in a different way.
Alexandra Falcone '16 – President of Trentones A Capella
Mathematics Secondary Education major with a minor in Statistics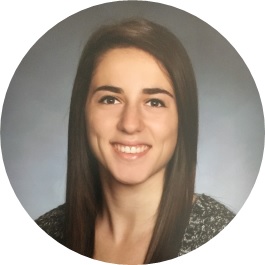 As she gears up for her first school year as a full-time math teacher at Northern Highlands Regional High School, recent graduate Alexandra Falcon e reflects on her time as president and member of the College's co-ed a capella group, the Trentones. Falcone first joined the group as a first-year student to continue her love for singing while also pursuing a degree in Mathematics Secondary Education. As the only competing a capella group on campus, the Trentones attend the ICCAs (International
Competition of Collegiate A Capella) each year. In addition, they host Acappellooza, a concert event at which all of the College's a capella groups perform to celebrate the a capella community on campus.
According to Falcone, her favorite memory of singing with the Trentones was when the group had the opportunity to open for world famous a capella group, Pentatonix at a TCNJ CUB (College Union Board) event in 2014.  As both a science student and campus organization leader, Falcone says, "I believe being president of the Trentones and having a leadership role in a student organization has helped me also develop leadership qualities in the classroom. For example, I organize group meetings to complete homework or study for exams." As Falcone moves on from TCNJ to pursue her teaching career, she remembers the a capella group's mantra: "Once a Trentone, Always a Trentone."
Cecilia Johnson '17 – Art & Scientific Illustration
Biology and Scientific Illustration (self-designed) major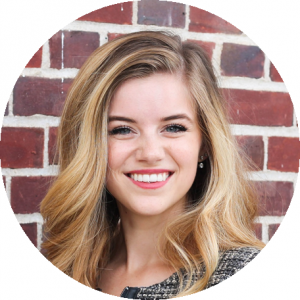 TCNJ senior Cecilia Johnson is a student of two passions and has, thus, crafted a self-designed double major of biology and scientific illustration.  Johnson has been drawing and painting from a young age.  She entered TCNJ as a Biology major, however, after taking an art class she realized that she could combine her passion for art with her passion for biology.  She describes how art allows her to illustrate many complex scientific topics that would be too difficult or impossible to do through a photo such as "theories like the big bang, or a hypothesized stepwise mechanism occurring on a cellular level."  Although bridging the gap between art and science may seem difficult, Johnson argues that "both science and art have the same goals: investigation, discovery, and relaying information to others. They just utilize different processes to get there."
Johnson's passion and talent are apparent when looking at her artwork.  Three of her illustrations will be published by Johns Hopkins University Press in a new ornithology textbook in 2017.  The chapter that her illustrations will be featured in was co-authored by her professor Dr. Luke Butler. Johnson will graduate at the end of the Fall 2016 semester and will have an art gallery to exhibit her work before the end of the semester.  As she reflects on her academic life with regards to her two passions she notes, "I hink that something more important than finding passions alongside your academic life is making your passion your academic life."
Courtney Johnson '16 – President of Treblemakers A Capella
Mathematics Secondary Education major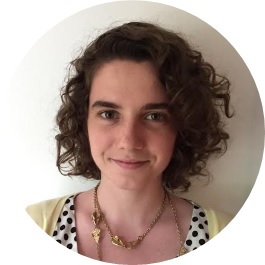 For recent graduate of the mathematics & statistics department Courtney Johnson, the College's a capella community has served as her primary niche during her time as president of the Treblemakers, TCNJ's all-female a capella group. The singing sisterhood performs at on-campus events such as Acapella Fest and Acappellooza, and from time to time can even be coaxed into impromptu performances. "One time, we went out as a group to get frozen yogurt after practice, and when the workers found out we were an a capella group, they requested that we sing for them," Johnson remembers. "So right there, in a fro-yo shop full of strangers, we broke out into song!"
Along with performance opportunities, Johnson was also able to develop her musical skills by arranging songs for the Treblemakers. Johnson points out that the a capella group made a significant impact on her life as a student of the School of Science: "I think that the Treblemakers brought more balance to my life so that I wasn't solely math-focused. It allowed me to meet people outside of my major, and I became friends with people I never would have known otherwise." But Johnson also admits that both mathematics and music share a similar kind of work ethic and practice that have prepared her for running her own classroom as a teacher. Now having graduated from TCNJ and the Treblemakers, Johnson is currently preparing to teach mathematics this fall at Community Middle School in West Windsor-Plainsboro.
Julian Starr '12 – DJ for WTSR, TCNJ's Radio Station
Physics major with a minor in Mathematics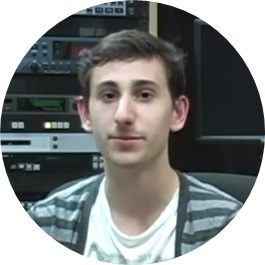 During his time as a student at TCNJ, School of Science alumnus Julian Starr could be heard on Fridays reporting live from the College's radio station WTSR.  Starrwas student DJ for the station during his last three years on campus, hosting an alternative music show in the morning and a classic rock show in the evening.
In addition to his duties as a student DJ, Starr was very active in the science department, conducting research with Dr. Paul J. Wiita, professor and chair of the Department of Physics, on egg-shaped radio galaxies. Starr also worked alongside physics professor Dr. Romulo Ochoa to explore how the Nintendo Wii can be an educational physics tool.  Starr was then invited to present his findings at the American Physical Society symposium in Washington, D.C. In addition to these academic experiences, Starr was as a laboratory technician in the physics department, setting up experiments for undergraduate courses and repairing equipment.
Matthew Steuerer '16 – Performer and Writer for Theatre and Film
Computer Science and Interactive Multimedia double major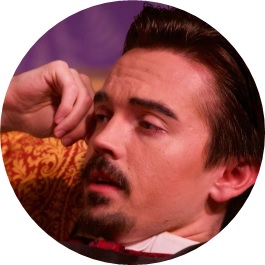 After catching the performance bug as a child, recent School of Science graduate Matthew Steuerer continued his passions for theatre and film at the College as president of All College Theatre (ACT) and member of the improvisation comedy troupe Mixed Signals. He was also a member of TCNJ Musical Theatre (TMT) and participated in Campus Movie Fest. According to Steuerer, these campus activities provided him with the opportunities to express his creativity and work with others. "My favorite part of theatre and film is the truly collaborative environment that comes about in a full-fledged production," he says. "In my experience, the best pieces of theatre and film come to life when a group of people contribute their unique and gifted talents in order to better tell the story at hand."
In 2015, Steuerer was one of the writers and actors of Paramnesia, a short film made by TCNJ students that had great success in Hollywood at the national Campus Movie Fest, the world's largest student film festival. Paramnesia was nominated for numerous awards and took home the honor of Best Special Effects. Steuerer points out that participating in the performing arts at TCNJ provided him with unique experiences outside of science. "It has always served as an escape for me from the other worries and concerns that I have had in life and allowed me to have a wide array of experiences through performance," he says. Steuerer is currently pursuing career opportunities working with computer software and intends to continue his love for performing through community theatre.
Tiffany Yu '17 – Pianist
Biology major with a minor in Music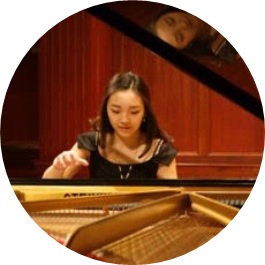 Senior biology major Tiffany Yu can often be found traveling back and forth on campus between the College's music and biology departments as she brings together her passions for both biology and piano into her academic life. To the surprise of many, Yu was resistant to the piano at first until she was inspired by a private music teacher in middle school. Now a student in the music department's piano studio class, Yu has played at prestigious venues such as Lincoln Center and Carnegie Hall. According to Yu, playing piano provides her with an escape from the demands of being a biology student: "It's the best way to relieve stress and relax. I'm also not a very outgoing person, so piano gives me a chance to express myself."
Although being a student of two different departments can seem daunting, Yu encourages students to pursue such opportunities. "It is important to know that it is absolutely possible!" she says. "It requires a lot of hard work and the ability to balance each of your responsibilities." Now approaching her senior year, Yu plans to attend medical school with a focus in neurology while continuing to perform as a pianist. "I'll always love music," she says. "I don't think anything can change that!"
Adapted from "Tiffany Yu '17." School of the Arts and Communication: Student Spotlight Series. The College of New Jersey, 29 July 2015. Web. 27 June 2016.
Matthew Zajac '17 – Clarinetist for TCNJ Concert Band
Chemistry major with double minor in Music and Mathematics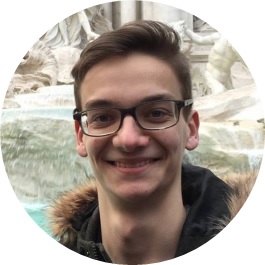 When he isn't experimenting with chemicals and beakers, senior chemistry major Matthew Zajac can be found playing in the TCNJ Concert Band as the first chair clarinetist. For Zajac, he is simply following in the footsteps of his father, an alumnus of TCNJ's Music Department and a talented clarinetist. Zajac was first introduced to the clarinet in the fourth grade and continued through high school. Along with the Concert Band, Zajac also performs in the TCNJ Pit Band and had the opportunity to play at Northumbria University, UK in celebration of the Musical Theatre Society.
Zajac notes that his musicianship has strengthened his capabilities as a student. "I believe that playing clarinet in the TCNJ Concert Band has developed skills that are important in my major and in life, such as multi-tasking, creativity, analytical thinking, and listening skills," he says. While he is very dedicated to his academic life, Zajac emphasizes the importance of students having a passion outside of their major in order to maintain a healthy balance. For Zajac, his Tuesday and Thursday night Concert Band rehearsals act as time away from the chemistry grind and provide him with the opportunity to meet students outside of the sciences.
Athletes
Billy Buchbinder '16 and Katie Buchbinder '17 – Varsity Men's and Women's Tennis
Chemistry majors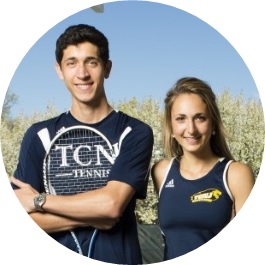 While pursuing careers in dentistry and possibly medicine, chemistry majors and siblings Billy and Katie Buchbinder are forces of nature on the tennis court as varsity athletes for TCNJ's Men's and Women's Tennis teams. Their love of the sport stems from their father who would take the family to the Saddlebrook Resort in Tampa, FL in the summer. This vacation spot is known for its rigorous tennis training camp, and it appears that all of that training has paid off. Katie went 13-6 in singles play while Billy went 10-6 in singles and 12-3 in doubles this past season. Academically, Billy was inducted in the Phi Beta Kappa honor society and Katie was named to the Capital One All-District Academic First Team last year.
In addition to their chemistry homework and tennis practices, the Buchbinders also make time for other on-campus activities as well. "I'm in TCNJ's Alternative Break Club. We raise money to go to places like New Orleans and build houses," Katie says. Billy has a passion for music and has been playing the guitar since his sophomore year of college. Now having graduated from TCNJ, Billy vows that tennis will always be a central part of his life: "I want to continue to compete, so I'm going to try to play in some tournaments, and my kids will be playing at some point, definitely."  While Katie returns to TCNJ in the fall of 2016 for her senior year, Billy will be attending the University of Pennsylvania School of Dental Medicine.
Adapted from Jones, Ryan. "How They Got Here: Billy and Katie Buchbinder." TCNJ Magazine. The College of New Jersey, 8 Sep. 2015. Web. 21 June 2016.
Kaila Carter '20 – Track and Field
Biology major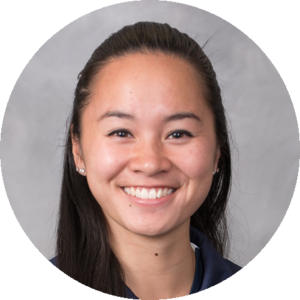 Kaila Carter '20 runs track like she's been doing it her entire life—but it's actually only been since the spring of her senior year in high school. She actually decided to continue her track and field career in college after she had been accepted to TCNJ, but she believes that makes her passion for the sport that much more personal.
"TCNJ was always my number one in my college search," Carter says, joining the Department of Biology with goals to pursue medicine. She says that her connection to running track is unique, because at a Division III school, her desire to run is the only thing motivating her to participate on the track team—free from the pressure of her academics and athletics tied together by a scholarship.  "The reason why I'm in this sport, why I'm running track is because it's a personal choice every single day." There is a certain joy that Carter gets to experience in having the ability to celebrate her studies and academic achievements—as well as athletic feats—both on their own time.
As a biology major, Carter has been able to learn about how her body works mechanically and use it to her advantage as a runner.  As she hurdles or runs, she knows what is going on with muscle contractions at the cellular level and has learned how quickly and efficiently her body works as she is resting.  "It's incredibly fascinating to be able to relate and connect topics that I am learning about in the classroom to the sport that I love."
For more information: Day in the Life – Kaila Carter.
Morgan Epley '19 – TCNJ Cheerleading
Chemistry and Mathematics double major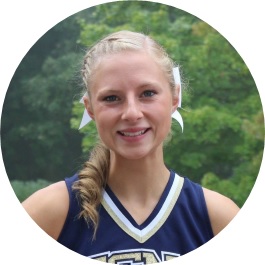 When she isn't logging in study time as a double major in chemistry and mathematics, sophomore Morgan Epley can be found performing stunts under the bright lights of Lions Stadium with TCNJ Cheerleading. Along with cheering at home football games and men's and women's basketball games, the team travels to Orlando, FL each year to compete in the Universal Cheerleading Association's College National Championships. Epley has been a member since her first year and counts the trip to Nationals as her favorite part of being on the team. "We dedicated our entire winter break to practicing once or twice a day, every day, to prepare for Nationals," she says. "When the time came for us to finally perform, we put on two amazing routines in the semi-finals and finals."
Having participated in cheerleading since she was a little girl, Epley was set on continuing once she came to TCNJ. "I love being in front of a crowd either at a game or a competition to show the community who we truly are as a team," she says. "Being a student-athlete has helped me immerse myself in TCNJ's culture and it has opened up so many doors of possibilities for me to experience." According to Epley, her roles as both a TCNJ cheerleader and a School of Science student have instilled in her a strong work ethic and the ability to embrace unfamiliar experiences while also giving her an "enriched and balanced" life as a student.
Hank Harvey '17 – Varsity Football
Computer Science major with a minor in Professional Selling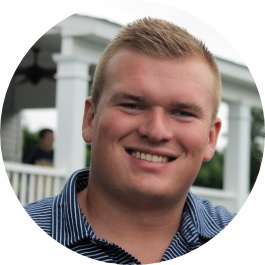 This fall semester, senior computer science major and #74 Hank Harvey will play his final season as an interior offensive lineman for TCNJ's Varsity Football team.  Under the bright lights of the Lions Stadium, Harvey will share the field with those who have made his career at the College most memorable: his teammates. According to Harvey, the bond he has built with his teammates is what keeps him coming back to the game. "When it's 95 degrees outside and 100 degrees on the turf in the middle of August, and you're on the second practice of the day in full pads, you have to look to the guys next to you and dig a little deeper because come game time, you don't want to let them down," he says.
Now entering his second year as captain of the team, Harvey began playing the sport as a child and again in high school before playing for the TCNJ Lions. One of Harvey's favorite moments of the football season was the team's triumph against Montclair State this past year, which was the start of the team's four-game winning streak. "The rivalry between Montclair and TCNJ is the longest active college football rivalry in the Garden State," says Harvey. "We came out on top, beating Montclair 23 – 20. I vividly remember jumping all over my teammates as the game clock hit zero, screaming 'We beat Montclair!'" Despite the team's success this past season, Harvey continues to stay focused in the classroom and says he finds it easier to dedicate himself to academics during the season because of the time constraints on his schedule. "We are constantly reminded that even though we're athletes, we are students first, and excelling in class is vital," he says. "Being a student-athlete at TCNJ has significantly enhanced my experience here."
Elizabeth Johnson '15 – Varsity Cross Country and Track & Field
Chemistry major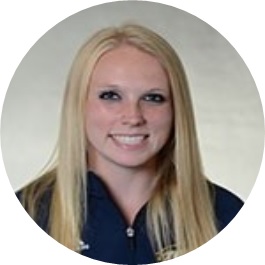 Now pursuing her doctoral degree at Harvard University, TCNJ alumna and former chemistry major Elizabeth Johnson is still remembered for her accomplishments as an athlete for the Women's Cross Country and Track and Field teams. In her senior year, she received the Dr. Harold W. Eickhoff Outstanding Senior Female Scholar-Athlete Award which recognized her 3.989 grade point average and competitive performances at four New Jersey Athletic Conference championships.
While attending TCNJ, Johnson conducted research with Dr. Heba Abourahma, participated in the MUSE (Mentored Undergraduate Summer Experience) Program, and also worked as a research assistant at Princeton University. For her undergraduate research at TCNJ, Johnson studied the "kinetic and thermodynamic solubility of pyrazinamide cocrystals." With her impressive resume and experience, Johnson was admitted into many graduate schools – Harvard, Stanford, University of California at Irvine, University of Pennsylvania, Cornell, Yale, and the University of North Carolina at Chapel Hill – before ultimately deciding on Harvard.
Adapted from "Weiss, Johnson honored for academic prowess." TCNJ Athletics. The College of New Jersey, 24 April 2015. Web. 6 July 2016 and "TCNJ Undergraduate Student Presentations." TCNJ School of Science. The College of New Jersey, n.d. Web. 6 July 2016.
Elizabeth Morrison '18 – Varsity Women's Lacrosse and Field Hockey
Biology major with a minor in Psychology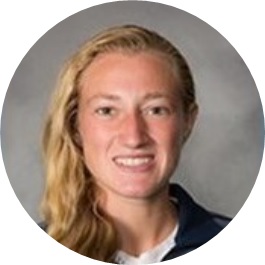 Recently named the IWLCA Division III Defensive Player of the Year for 2016, junior biology major Elizabeth Morrison keeps herself busy as a star player for the TCNJ Varsity Women's Lacrosse and Field Hockey teams. She first began playing lacrosse in fifth grade as an alternative to softball and was introduced to field hockey in her first year of high school. This eventually led her to TCNJ where she has become the first player in the College's lacrosse program to receive All-American first team honors as both a first-year student and sophomore. "Being a two-sport student-athlete has made my experience at TCNJ much more connected," says Morrison. "I have met many students and faculty through the athletic program, and representing the Lions on the field has given me the opportunity to connect with my professors."
For Morrison, the values of "dedication, perseverance, and leadership" she has mastered as an athlete have translated directly to her work as a biology student. She surrounds herself with support from her coaches and teammates in order to stay focused academically and uses her time management skills and campus resources to maintain her high level of successes in the classroom and on the field.
Jasmine Muniz-Cadorette '16 – Varsity Women's Tennis
Biology major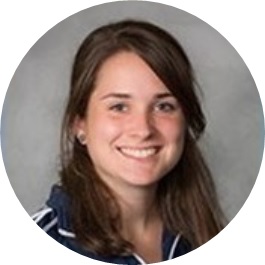 Recent biology graduate Jasmine Muniz-Cadorette looks back on her experience as a student-athlete for the College serving as co-captain for the Varsity Women's Tennis team.  Her love for the sport arose from her high levels of energy and impatience as a child which earned her the nickname of "The Energizer Bunny" from her mother.  After picking up her first tennis racquet at age twelve, Muniz-Cadorette has continued to hone her skills and passion for tennis ever since. "There is something about this sport that suits my personality," she says. "I love the competitiveness and demands of tennis. But mostly, I love the lessons you learn, the confidence you build, and the relationships that the sport fosters.  You cope with errors, think on your feet, and coach yourself through anything. I think I have come to be a much stronger person, not just physically, but mentally as well."
Now working full-time for Brightpoint Health as the 340B Program Specialist, Muniz-Cadorette is putting to good use the skills she has learned as a biology student and an athlete. Her duties include "building relationships with local pharmacies, managing contracts, maintaining compliance with regulations and government requirements, and identifying areas for improvements to maximize savings." Muniz-Cadorette intends to continue playing tennis with friends and in local tournaments. She even has aspirations of starting a tennis program in her hometown for middle school students along with earning a Master's degree in healthcare administration.
Samantha Platt '18 – Varsity Women's Softball
Biology major with a minor in Women's and Gender Studies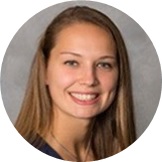 When she isn't studying for an upcoming biology exam, junior Samantha Platt can be found on the pitching mound of Walker Field as part of TCNJ's Varsity Softball Team, gearing up to serve the opposing batter a mean fastball. This past spring, she earned Academic All-District Honors and qualified for the national ballot for voting for Academic All-American honors. In addition, Platt's statistics for academics and athletics are impressive on both ends, with a 4.0 grade point average and a 1.89 earned run average. Platt began pitching for her town softball league when she was eight years old and says that the mental demands of the game are what keep her interested and motivated.  "The pre-planning on every pitch is crucial to success," says Platt. "Eighty percent of each battle is mental and fought before the pitch is thrown since a pitch consensus needs to be agreed upon between the coach, catcher, and pitcher. Only twenty percent of getting the job done is actually executing the pitch."
Platt is also mentally tenacious in the classroom as a science student enrolled in the TCNJ Honors Program. She works with biology professor Dr. Donald Lovett in his laboratory and has participated in the MUSE (Mentored Undergraduate Summer Experience) Program. Along with her hard work and dedication, Platt gives credit to her teammates, coaches, and professors for supporting both her academic and athletic endeavors: "As a student you are accountable to your professors, and as an athlete you are accountable to both your coach and your team, all of whom want to see you excel in both and want to help in any way that they can."
Adapted from "Platt earns Academic All-District honors." TCNJ Athletics. The College of New Jersey, 6 May 2016. Web. 6 July 2016.
Domenic Polidoro '17 – Varsity Men's Soccer
Computer Science major with a minor in Managerial Business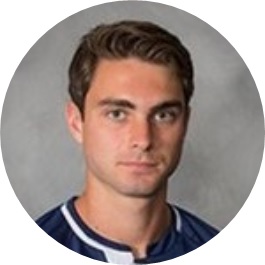 When senior computer science major Domenic Polidoro played at TCNJ's Lions Stadium for the Group IV State Finals with his high school soccer team, he was unaware of the field's future significance in his career. That very same field where Polidoro played his final high school game has also become the spot where Polidoro is making his mark in college as a defender for the Varsity Men's Soccer team. To the surprise of many, Polidoro was not planning on pursuing soccer at the college level until he was put in touch with George Nazario, head coach of the TCNJ Men's Soccer team. The rest is history, and now entering his senior year, Polidoro is serving as the team's co-captain.
As a computer science student, Polidoro admits that being a student-athlete is tough at times: "Everyone else just has to go to class, but I've had to go from class to practice to class to lab, only to have a few hours off and then class again." But with good time management, Polidoro is successful on and off the field and finds that both facets of his life complete his TCNJ experience. "I plan on transferring my understanding of how to work together as a unit into the professional world as well," he says. This summer, Polidoro is completing an internship in which he is developing an app that will help front-end managers at ShopRite grocery stores override malfunctions with registers.
Brittany Reedman '18 – Varsity Women's Tennis
Computer Science and Applied Mathematics double major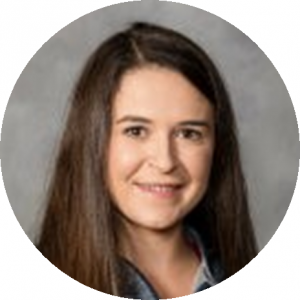 After junior Computer Science major Brittany Reedman tried playing every sport she could think of by the end of her seventh grade year, she fell into tennis and has been playing ever since, taking her passion for the sport to the collegiate level when she began playing for TCNJ. "This fall, the TCNJ team won the New Jersey Athletic Conference for the 34th year in a row," she says, "We do very well in the fall. In the spring, we play nationally ranked teams, and they're more competitive." Besides playing tennis, Reedman's competitive drive and steady work ethic allow her to keep very busy on campus; currently, she serves executive board positions for the mathematics and computer science honors societies, as president of Women in Computer Science (WiCS), and as treasurer of the Association for Computing Machinery (ACM). As both an accomplished honors student and a decorated athlete, Brittany's efficiency and positive mindset allow her to maintain success both on and off the court. "I try to get my work done as efficiently as possible," she says, "The second you start realizing how much stuff you have to do, you'll get overwhelmed. So I just keep calm."
As a woman in the computer science field herself, Reedman is active in promoting the sciences to other young women. "I'm very involved in getting more women into technical fields like computer science," she says. Of her own experience in becoming a Computer Science major, Reedman credits her mom, who was also a Computer Science major. "Without my mother, I would have stayed with math. A lot of women don't have that influence in their life, and they don't find out about the field."  Emphasizing the importance for women and girls to try out different courses and fields in the sciences, Reedman acts as a true model of success in relating her experiences interning at Microsoft this past summer. "There were 1,600 interns from all around the world… I worked on a machine-learning application that is going to be launched soon." Illuminating just one of many incredibly opportunities available to science majors, Reedman represents the very best at TCNJ and exactly what good time management, work ethic, and determination can accomplish.
Hannah Richman '18 – Varsity Women's Soccer
Computer Science major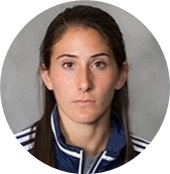 After her first soccer game at the age of six, junior computer science major Hannah Richman has continued to develop her skills and passion for the sport, now playing as a forward for TCNJ's Women's Varsity Soccer team. "I love the intensity and speed of the game," she says. "It relaxes me and also keeps me motivated. Whenever I am stressed or having a bad day, I kick the ball around and it always helps." Richman got the chance to play for TCNJ when she was noticed by the coaching staff at one of the team's clinics.
Representing the Lions on the field brings Richman immense pride as she plays alongside her teammates. She realizes it's not the number of goals scored that she will remember most after leaving TCNJ, but the lasting friendships she has formed with her teammates. Richman also says, "What I've learned from playing on this team is to give your all whenever you get on the field; give 110%. We win and lose as a team; it is about the sport and the support system you create by playing with these girls that makes playing for this school just that special." Although soccer and her studies keep her quite busy, Richman notes that she finds the off-season during the spring semester more academically challenging because of the lack of rigidity in her schedule. "I love being a student-athlete because of the discipline. I couldn't imagine not playing the sport that makes me so happy."
Mari Angel Rodriguez '19 – Fencing
Biology major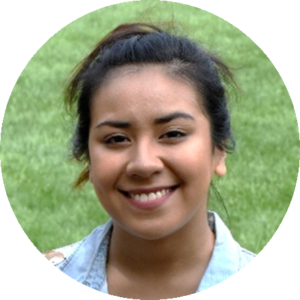 Mari Angel Rodriguez first found her interest in fencing when she became aware of TCNJ's Fencing Club during Accepted Students' Day.  After she arrived at TCNJ as a first-year student, she and a friend went to their first practice together and have been fencing ever since. Rodriguez served as Secretary of the club during her Sophomore year before stepping down from the executive board to devote more time to her biological research.
Rodriguez fences épée, which utilizes the largest of the three fencing weapons.  It also has the fewest rules, with the entire body considered a target area.  "The competitive aspect is definitely the most exciting part for me," Rodriguez says.  She also mentions that the club has grown in size since she joined, and she believes that can be credited to fencing being a unique and fun sport, but also relatively easy to pick up.
Rodriguez says that the competitive side of fencing includes a robust competition schedule, which involves a lot of traveling.  The club was recently in Knoxville, Tennessee to compete with teams from all over the country. The practice, traveling, and competition has enriched Rodriguez's TCNJ undergraduate years beyond just sport.  "I've met a lot of my closest friends through fencing, which I think is a defining experience for anyone who participates in TCNJ's club sports program."
For more information: Mari Angel Rodriguez '19 Student Profile.
Henry Shen '19 – TCNJ Club Ultimate Frisbee
Computer Science major with a minor in Economics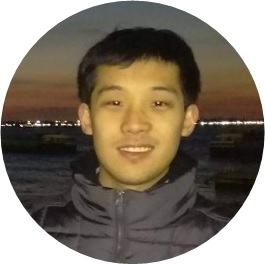 As an incoming first-year student at TCNJ this past year, computer science major Henry Shen looked forward to new on-campus experiences. This mindset led him to join the Club Ultimate Frisbee team. "Freshman year was my first time ever playing Ultimate Frisbee and I really enjoyed it. It's a surprisingly intense sport; I like to think of it as a mix of basketball, football, and soccer," says Shen. The Ultimate Frisbee Club competes against teams from other schools and is divided into two groups: the men's team is called "Revolution" and the women's team is named "Anarchy".
According to Shen, members of the Club Ultimate Frisbee team form a close bond throughout the year. He recalls a specific moment from their final game of the 2015-2016 season: "We all had our arms around each other in a giant circle. The captains were saying how they were sad that the season was ending, but that they were happy to close out their college Ultimate career with this team. I almost cried in that circle knowing that I wouldn't play Frisbee ever again with some of these people." Now entering his sophomore year, Shen stays committed to the team and his studies by starting class assignments and projects ahead of time while prioritizing his academic work when deciding which weekly practices to attend.
Elizabeth Thoresen '18 – Varsity Women's Soccer
Biology major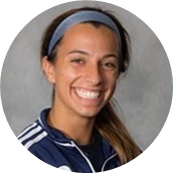 This fall, junior biology major Elizabeth Thoresen will enter her third season playing for the TCNJ Women's Varsity Soccer team, now taking on the role of team captain. As a first-year student, she scored the first goal for the team in the New Jersey Athletic Conference Finals against Montclair State, the College's biggest rival. According to Thoresen, she loves the physical and mental challenges of the sport: creativity, strategy, and toughness. "A soccer player has to endure non-stop running and physical pounding from opponents for 90 minutes," she says. "It takes a serious toll on your body, but when you have to push yourself to make that last run for the ball, that is the real test and can be the deciding factor between a win or a loss." Thoresen also says that she values the Women's Soccer Program's emphasis on tradition and credits head coach Joe Russo whom she says recruits "true 'Trenton Players'": women who have "insane work ethic, unquestionable determination, pride in their play, and most importantly, passion for the game."
While striving towards these qualities on the field, Thoresen aims for success in the classroom and – like many student-athletes – says she finds it easier to maintain her academic focus during soccer season. In addition to playing soccer, she is president of the Pre-Veterinary Club, a campus organization that guides students towards careers in animal science and raises money for animal-benefiting groups. Thoresen coordinates the organization's shadowing program and sets up Skype calls with the admissions offices of veterinary schools and institutions with animal research opportunities. She has also had hands-on experience in the laboratory of biology professor Dr. Matthew Wund, studying the evolutionary plasticity of the three-spine stickleback fish.  As part of this project, she has traveled to Alaska to conduct field research in different lakes and at the University of Alaska.
Campus Leaders
Unmukt Gupta '19 – President and Founder of TCNJ Culinary Club
Physics major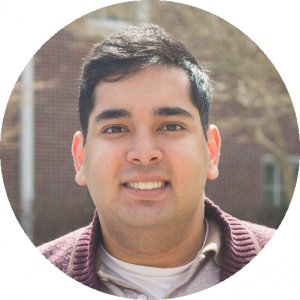 When sophomore Physics major Unmukt "Uni" Gupta started his college experience at TCNJ in 2015, one of the first things he looked to do was join an organization centered around cooking and food preparation. Quickly discovering the College's lack for such a club, Gupta set out to establish just that and formally began the journey of starting a brand-new organization in 2016 that would fulfill his love for cooking shared by many others in the TCNJ community. "We started out opening the club to only sophomores, and there was a lot of interest early on which was pretty cool. Student government really supported us from the start," Gupta reflects. After months of preparation and planning, the TCNJ Culinary Club became officially recognized by the College in November 2016. "To be able to say I'm the president and co-founder of this club that came to fruition, where so many people can come together for the love of cooking, is really fulfilling," says Gupta.
Also the vice president of the Physics Club, publicity chair of the German Club, a participant of the LEAD program, and a dedicated student, Gupta credits time management and balanced organizational skills for his ability to spearhead a project as intense as founding a new student organization. "I try to keep an organized schedule – when I go to class, when I study and do homework, when I do work for clubs, or hang out with friends. Balance is key with time management, I've found." His passion for Physics and the sciences, as well as his professional relationship with the Culinary Club faculty advisor Dr. Clifford, allowed him to see the connections between the culinary arts and his studies. "Physics is all about problem-solving, and there's lots to do with problem-solving in cooking as well. Sometimes two ingredients don't mix well or you don't have a balance between sweet and savory flavors. Approaching food in different problem solving ways, like physics, is really helpful in getting the best results." In the future, Gupta plans to lead the Culinary Club through bigger and better cooking demonstrations and collaborative events with other clubs, including the Physics Club, as well as remaining dedicated to his academic studies in Physics and future research opportunities at the College.
Kevin Kim '17 – President of TCNJ's Student Government Association and Student Representative to TCNJ's Board of Trustees
Biology major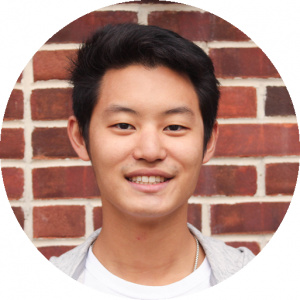 Kevin Kim has two pieces of advice for you: don't forget you're a student first, and remember you're not just a student.  Kim has learned all about the importance of balance now that he is in his fourth year of involvement in TCNJ's Student Government.  While he is currently the President, he spent his sophomore and junior years as a Student Trustee on TCNJ's Board of Trustees and his first year as a Science Senator.  However, his passion for Student Government started before college, when Kim was still in high school.  His journey through Student Government started when he was a homeroom representative during his first year of high school and has progressed from there.
Proclaiming himself to be "curious," Kim explains that "the kind of person I am is just that if I see something that's broken or wrong, I want to fix it."  So, wanting to know all about the inner workings of his environment, its policy, its people, and ultimately its decision making process, Kim has become one of the decision makers.  Kim says, "I like knowing why certain things are happening and what's going on, and Student Government has always been a good source of getting the information."
Yet, when Kim reflects on his favorite memories and aspects of Student Government, it comes back to the advice of finding balance in your student life.  His favorite part of Student Government is the people. "It's a group of very ambitious people who care about making a difference, and it's a lot of similarly minded people with different backgrounds."  Although Kim emphasizes how important it is to put your studies first, he believes that getting involved in organizations is how you really find your place and people in college.  His journey through Student Government has provided him with many skills, from communication to decision making to time management, and, most importantly, is where he has found his niche.
Tirth Patel '17 – President of Delta Epsilon Psi Fraternity
Biology major with a minor in Chemistry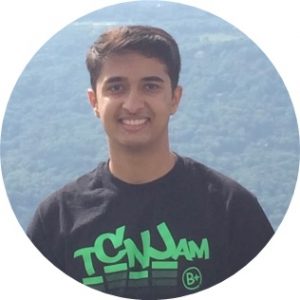 For many students, maintaining a healthy balance between their academic and social life is an important part of being well-rounded. Greek life at TCNJ is a large contributor to this balance, according to senior biology major Tirth Patel. While he now serves as president of the Delta Epsilon Psi Fraternity, Patel says that he was largely unaware about Greek life until he arrived on campus.  But now, the social and service organization has become an opportunity for both leadership and brotherhood.  "At rush events, brothers of this fraternity not only described but portrayed their values: family, academics, and religion," Patel says. "I have similar values and so I instantly connected with them. Ultimately, the main reason I joined was not to reap the benefits of all the accolades of the fraternity, but to build the strong relationships I saw between the brothers of the fraternity."
Patel, along with his fraternity brothers, recently hosted Project Come Together, an annual event which invites students from Trenton elementary schools to campus for fun activities, games, and tours to showcase higher education. For Patel, his favorite part of the day was when he noticed that several of the visiting students were forming the fraternity's delta sign with their hands in appreciation of the group's hard work. In order to keep up with the roles of biology student and fraternity brother, Patel uses time management to remain dedicated to both passions.
Siobhan Loughman Sabino '12 – Founder of The Order of the Nose-Biting Teacups, TCNJ's Harry Potter Club
Computer Science major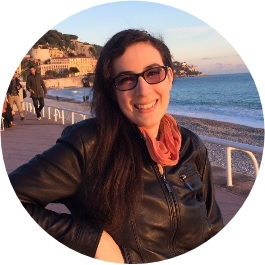 Since first reading the novels as a child, Siobhan Loughman Sabino – like many others – developed a sincere adoration for Harry Potter, author J.K. Rowling's acclaimed series. However, the TCNJ alumna and former computer science major is an original in her own right. Sabino viewed the series and its massive fan base as avenues through which she could bring positivity and generosity. This led her to establish The Order of the Nose-Biting Teacups (ONBT), also referred to as the College's Harry Potter Club. The organization seeks to bring together TCNJ students who have an interest in Harry Potter while also celebrating the unique values and attributes of students. Furthermore, the group participates in community outreach and charity functions as a chapter of The Harry Potter Alliance, bringing attention to human rights violations which is a central issue in the book series.
"Founding ONBT was my main passion for my first two years of college because I felt like there wasn't that formal space at TCNJ where you could come as you are – awkward and dorky and quiet and feeling like an outsider – and let that all go," Sabino says. "ONBT offered that with other people who also just wanted to stay in and discuss the moral implications of a decision made in the book while we all learned a new craft." Still a Harry Potter megafan, Sabino currently works as a software engineer.
Mitchell Vaughn '16 – President of TCNJ Manhunt Club
Biology major with a minor in Psychology
While most TCNJ alumni have fond memories of walking across this beautiful campus to their classes, recent graduate and biology major Mitchell Vaughn would prefer to reminisce about the times he sprinted through these 289 acres while being chased by vicious zombies. Such an activity can only be found by joining the TCNJ Manhunt Club, a student organization that Vaughn led as president this past year. The outdoor game of Manhunt can be described simply as the reverse of tag where one individual or small group hides while the other players all attempt to find and then tag them.  It is often played at night to make the tasks of searching and hiding more intense and difficult. Vaughn joined the club in his first year at TCNJ to foster his love for outdoor activities and has enjoyed the physically exhilarating and competitive nature of the game.
His fondest memory of being a part of the organization was a themed Manhunt event during his sophomore year called Humans vs. Zombies. "I was playing as a human and came back to my dorm and found about 15 zombies there!" he says, after which he ran to – quite fittingly – the Science Complex. "But one zombie followed me through the building, and it was the first time in that game that I worried I might not make it.  It was one of my favorites nights of Manhunt because it was a fun but exhausting challenge." Vaughn credits the organization's executive board members for the club's success and hopes to continue to contribute to the group while pursuing a graduate degree at TCNJ.  When not hunting zombies, Vaughn conducted field ecology research with Dr. Janet Morrison, graduating with departmental honors after completing an extensive undergraduate honors thesis.  In the fall, Vaughn will be returning to TCNJ to complete a master's degree in teaching so he can extend his love of biology (and all types of outdoor activities) to many more generations of students.
Campus and Community Volunteers
Emmanuel Martinez Alcaraz '12 – Emergency Medical Technician
Chemistry and Cultural Anthropology double major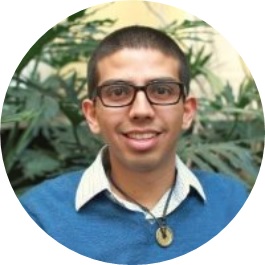 With aspirations of becoming a doctor and providing patient care to those in impoverished countries, School of Science alumnus Emmanuel Martinez Alcaraz sought experiences both inside and outside of his two majors during his time at TCNJ. While studying chemistry and cultural anthropology, Alcaraz merged his interests in medicine and its social implications by dedicating himself to TCNJ EMS (Emergency Medical Services).
According to Alcaraz, his Emergency Medical Technician (EMT) training and his studies both augmented his knowledge and skill as a medical practitioner.  "It takes more than a medical degree to solve the world's problems," he says. With a bright future ahead, Alcaraz acknowledges the power and significance of having interesting on-campus experiences alongside academic work. "The most important thing I've learned is time management and the importance of having a planner. At the end of the day, what matters most is being a student first." Alcaraz is currently continuing his education at Rutgers University in its M.D./Ph.D. program.
Adapted from "Emmanuel Martinez Alcaraz '12." TCNJ School of Science: Student Profiles. The College of New Jersey, 22 May 2012. Web. 6 July 2016.
Kerstin Baran '20 – Founder of TCNJ Chapter of Habitat for Humanity
Biology major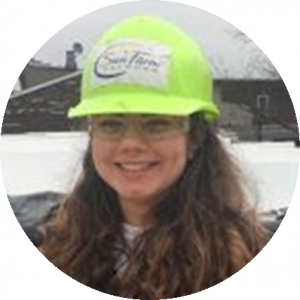 When first-year Biology major Kerstin Baran decided to attend a build-day for her high school's Habitat for Humanity chapter, she inadvertently ignited her own passion for giving back. Fast-forward to her first year at TCNJ, she hoped to continue her work. When Baran learned that the College had not had an active Habitat for Humanity club for the last ten years, she created her own. "Habitat for Humanity has given me a cause to be passionate about," Baran says. "Starting Habitat at TCNJ has provided me with the opportunity to express my passion in a way that I hope will also inspire others."
Upon the re-building of TCNJ's Habitat for Humanity Club, Baran forged a partnership between TCNJ students and Trenton Habitat's youth group through a tutoring program. "Habitat for Humanity mainly focuses on providing housing," she says, "but they also provide other services that can holistically help strengthen communities." In February 2017, Baran saw her work with TCNJ's Habitat come to fruition at a build in Trenton. Baran and her team installed structures for firewalls on the roof of a unit where seven families will be living. Baran hopes to one day be a pediatric dentist, but she knows that her work with Habitat will never be far from her heart. She says, "volunteering for Habitat has given me an 'in-touch' perspective," one that she will surely take with her in all her future endeavors.
– Samantha Roberts
Alec Grossman '16 – Co-Executive Coordinator of TCNJam
Chemistry major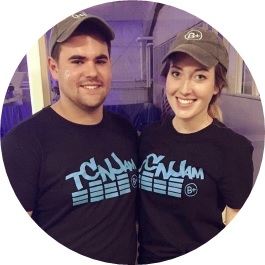 For the past two spring semesters, students have gathered in the Student Recreation Center for TCNJam, a 12-hour dance-a-thon that raises funds for the Andrew McDonough B+ Foundation.   This event has been central to the TCNJ experience of recent chemistry graduate Alec Grossman.  Both Grossman and recent graphic design graduate Alyssa Grace were coordinators of the event for the 2015-2016 school year. "The goal of the whole event is to educate the community about pediatric cancer and inspire others to get involved," he says. While students only give up a single day to attend TCNJam, Grossman spent countless hours preparing and planning the event over the course of a whole year.  This past February, TCNJam raised over $64,000 with all of the proceeds going to families battling pediatric cancer. According to Grossman, this amount of fundraising will directly help an estimated 150-200 families.
Regardless of the high level of success already achieved by TCNJam since its first event in 2015, Grossman hopes that the event will increase its impact by involving the entire campus community. He says, "It was such an amazing experience because we have the goal to raise money, but for me, I wanted to inspire others to make a difference and spread the word about pediatric cancer." Grossman encourages current and prospective School of Science students to seek active involvement on campus in areas outside of their major: "I worked hard academically, but I was also involved in something I was passionate about. You need that time to step away from classes." Now having completed his undergraduate degree in chemistry, Grossman looks forward to continuing to make an impact by attending the Lake Erie College of Osteopathic Medicine to pursue a career as a doctor.
Catherine Lee '16 – Emergency Medical Technician
Chemistry major with a minor in Biology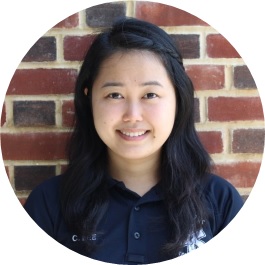 Instead of waiting to get a medical degree, recent graduate and chemistry major Catherine Lee has been saving lives since her first year at the College as a member of TCNJ EMS (Emergency Medical Services). The student-led, volunteer organization – for which Lee served as treasurer her senior year – is an established New Jersey State-certified EMS agency that responds to medical emergencies on campus.
However, TCNJ EMS was not Lee's first experience as a medical emergency responder. She earned her certification as an Emergency Medical Technician (EMT) in high school and volunteered for her hometown squad. Joining TCNJ EMS allowed Lee to continue to hone her skills and serve her community as a campus leader while also pursuing her undergraduate degree in chemistry.  This can be tough as members volunteer for one 11-hour shift every other week from 8:00 pm – 7:00 am along with a 24-hour weekend shift each month.  Despite the schedule, Lee says that the work is especially rewarding. "In a textbook, you're able to see how something works internally," says Lee. "But in the field, you can actually see how it plays out physically and realistically as well as know the reason behind the different injuries and medical conditions." When she wasn't responding to medical emergencies, Lee spent many hours in the lab conducting research with her faculty mentor Dr. Abby O'Connor.  Her research took Lee to San Diego, CA where she presented at the national conference of the American Chemical Society.  After graduating this past spring, Lee is continuing her studies at the New England College of Optometry in Boston, MA.
Nicole Potter '18 – Vice-President of She's the First
Biology major with minor in Art History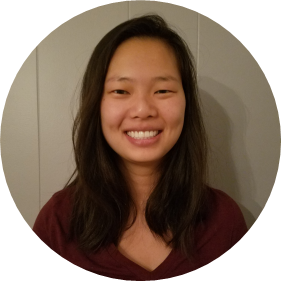 According to Nicole Potter, the power of the cupcake should not be taken lightly. As vice president of TCNJ's chapter of She's the First (STF), Potter is an on-campus advocate for the education of girls living in developing countries. The non-profit organization raises funds by selling baked goods to sponsor the academic pursuits of these young women.  "To send one girl to school for a year costs $400, and we typically raise enough money per year to send a girl to school for two years," Potter says. In order to accomplish this, the group holds several fundraising events such as the #BakeAChange and the #SweatforSTF campaigns.
During the week of Valentine's Day, the organization capitalizes on the demand for sweets and delivers cupcakes to students on campus. "It was freezing outside," Potter recalls, "but about a total of 7-8 volunteers came and helped sort out the hundreds of cupcakes we had and went out in the freezing cold to hand-deliver them to each dorm room." By staying organized and working effectively, Potter is able to balance her duties as a student and as vice president of the group. She emphasizes the reward of being involved in a campus service organization like She's the First: "It is extremely important to give back to the community because I think we all want to leave the world a better place than how we found it."
Profiles by Jordan Virgil '18, Allison Marcino '17, and Emily Laskey unless otherwise indicated.