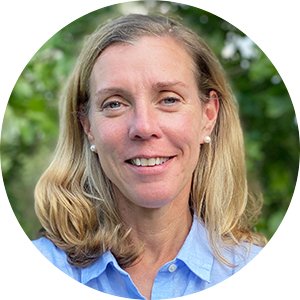 Amanda Norvell, PhD
Interim Dean
Phone: (609) 771-3439
Email: norvell@tcnj.edu
Office: Physics 105
Interim Dean Norvell has been at TCNJ since 2001, when she joined the faculty of the Department of Biology. Since arriving at TCNJ, Dr. Norvell has been an engaged teacher-scholar and an active member of the campus community. As developmental, cell biologist, Dr. Norvell's research program investigates post-transcriptional regulation of gene expression, using Drosophila melanogaster oogensis as a model system. Dr. Norvell received a B.S. in Microbiology from the University of Massachusetts at Amherst, and her Ph.D. in Immunology from The University of Pennsylvania. Following a post-doctoral fellowship at Princeton University, Dr. Norvell spent a year as a Visiting Professor at Haverford College before coming to TCNJ. "The College of New Jersey was exactly the kind of institution I wanted to teach at: a state college that is predominantly undergraduate, competes at a private school level, and has excellent facilities for research," she explained. "I believe state-funded education is very important and I'm really thrilled to be here."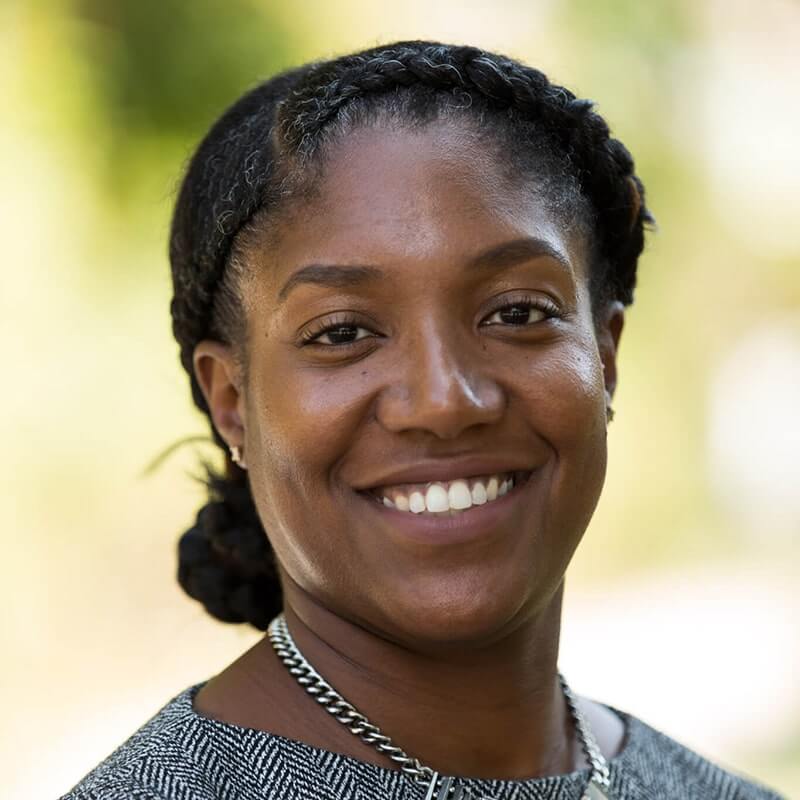 Ms. Chanelle Lester
Assistant Dean
Phone: (609) 771-3472
Email: lesterc@tcnj.edu
Office: Physics and Math Building, P-107
Chanelle has a plethora of experience as a higher education professional working with undergraduate and graduate students as well as new program development. She received her B.A. from Rutgers University – Douglass College where she was a member of the Division I Track and Field team and her J.D. from Temple University Beasley School of Law where she received the Jacquelyn E. Davis Johnson Award for contributing to the law school community. Upon graduating from law school, she realized her desire to work in higher education and is devoted to assisting students throughout their college careers to be the best versions of themselves. In her free time, Chanelle enjoys spending time volunteering, trying different international cuisines, and traveling with her husband and two children.
Jennifer Aleman, PhD
Science Grant Writer
Phone: (609) 771-2905
Email: alemanj1@tcnj.edu
Office: Physics and Math Building, P-108
Dr. Jennifer Aleman excitingly joined the School of Science staff as Science Grant Writer in July of 2021. She is a proud alumna of TCNJ, where she earned a B.S. in Biology. Dr. Aleman attended graduate school at The University of Pennsylvania, earning her Ph.D. in Cell and Molecular Biology. Her research broadly focused on nuclear architecture and epigenetics in Drosophila melanogaster. During her graduate training, she was also the recipient of a prestigious NIH NRSA pre-doctoral fellowship. Dr. Aleman is passionate about science writing and science communication and is looking forward to supporting faculty in their grant writing endeavors, as well as supporting students with fellowship applications and teaching them the foundations of strong science writing. Dr. Aleman also has an interest in supporting DEI initiatives for students in STEM, as a Latina who went through the academy, herself. In her free time, Dr. Aleman enjoys cooking, teaching Zumba, taking group fitness classes, and exploring Philadelphia's restaurant scene.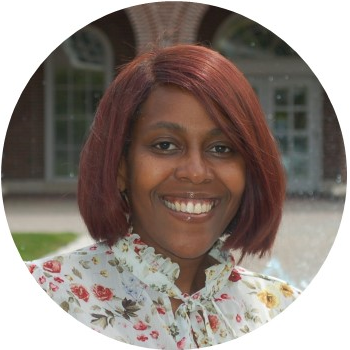 Shannon Presha
Assistant to the Dean and Office Manager
Phone: (609) 771-2724
Email: scotts1@tcnj.edu
Office: Physics and Math Building, P-105
As a proud TCNJ Alumna, Shannon brings extensive experience to the position in administration and support from over 17 years of service working with youth and adults in both the public and private sectors. Shannon has a B.A. in Psychology from TCNJ and a M.A. in Human Services Administration from Rider University. Prior to coming back to TCNJ as a staff member, she served as Assistant Administrative Analyst for the City of Trenton-Department of Health & Human Services, Office of Community Development. In her free time, Shannon enjoys shopping, reading and keeping up with her two daughters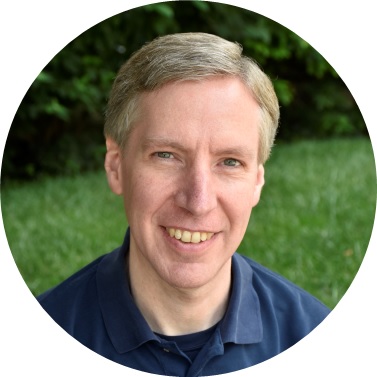 Shawn Sivy
HPC System Administrator
Phone: (609) 771-3475
Email: ssivy@tcnj.edu
Office: Physics 108A
Shawn began working for TCNJ in 1991, most recently serving as the Director of Networking and Technical Services. During his many years of service at TCNJ, he has been involved in all facets of systems architecture and administration, from networking design to server virtualization and clustering. He designed much of the Unix/Linux architecture currently used on campus, as well as the campus network infrastructure. When Shawn began his tenure at TCNJ (TSC) he directly supported the sciences, and he is excited to have returned to the School of Science to help maximize high-performance scientific computing across the school. Shawn holds a B.S. in Computer Science from TCNJ and lives locally with his family. He likes to vacation in Walt Disney World and enjoys being involved in video game culture.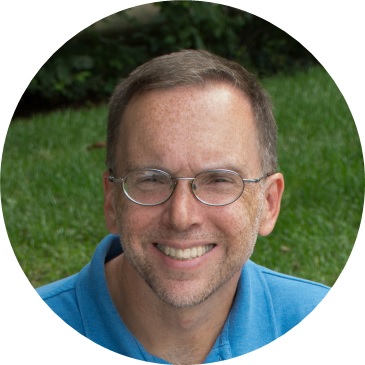 Christopher Tallman
Grants Administrator and Budget Manager
Phone: (609) 771-3339
Email: tallmac2@tcnj.edu
Office: Physics and Math Building, P-105
Christopher Tallman received a B.A. from the College of New Jersey, an M.P.A. in Public Policy from New York University, and is certified by the Project Management Institute as a Project Management Professional (PMP). He has a 20-year background in federal IT contract and program management and worked part-time for 15 years as a Data Analyst for Ramapo College's Educational Opportunity Fund program. In his free time, Chris enjoys golf, tennis, running, and spending time with his wife and two children.
Emeritus Staff
Patricia Van Hise
Assistant Dean
Monica Zrada
Assistant to the Dean