With no graduate students, all of our attention is reserved for undergraduates. This singular focus allows the School of Science to continually perfect nine distinctive experiences, centered around deep engagement and faculty-mentored research, that shape an approach to undergraduate education recognized as a national model. Our students learn to be scientists and mathematicians through collaborative partnerships with teacher-scholars who recognize them as fellow explorers in a shared quest for knowledge.
Our approach works: TCNJ is lauded by the U.S. Department of Education as one of 15 public higher-education institutions with the highest graduation rates leading to high incomes, a measure of our effectiveness in educating talented scientists and mathematicians. With the advantage of a richly integrative liberal art­s–based education, our graduates are well positioned to compete for the best career and graduate school placements and well prepared for advancement as lifelong learners and leaders.
Deep Engagement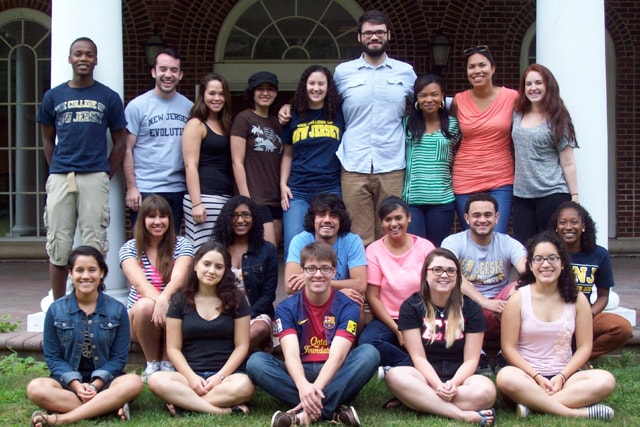 Exploring mysteries, positing answers, reporting findings: Our students are fully integrated members of a scholarly community that thrives on scientific inquiry and research. Sparked by the intellectual explorations of the lab and the classroom, our students develop a perpetual thirst for new ways to learn and discover. Research, colloquia, interdisciplinary courses, student clubs and organizations, social events from star-gazing nights to receptions with visiting scholars—opportunities like these allow our students to be not only participants but creators of our dynamic learning community.
Read more about our dynamic learning community.
Undergraduate Research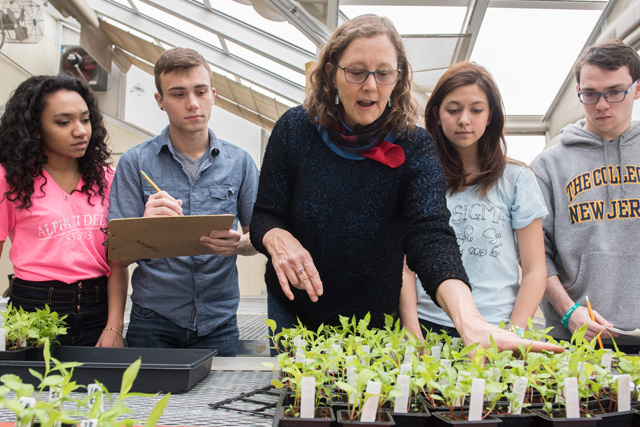 It all starts with a question: 75% of our students conduct original research to explore the enigmas of science. Research is integrated throughout the curriculum, starting with class-based investigations and progressing to faculty-mentored research projects, tackled independently or with a student-faculty research team. Our students take ownership of the entire research process, even co-authoring published papers and presenting their work at off-campus professional conferences—more than 120 last year alone. This strong foundation inspires many of our students to undertake research beyond campus, through internships, fellowships, and study abroad experiences.
Browse our many pathways to research.
Exemplary Faculty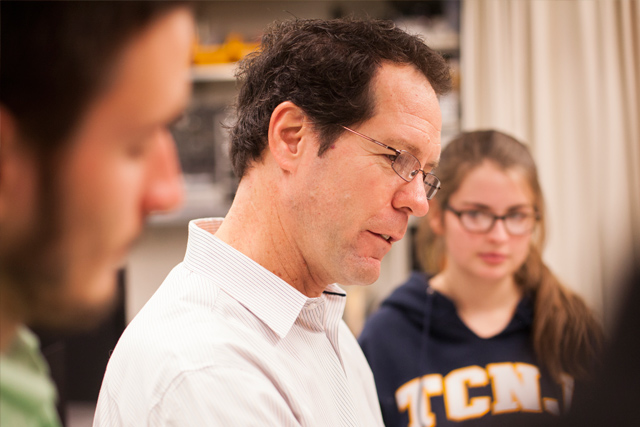 Our faculty members are world-class teacher-scholars who are passionate about mentoring the next generation of innovators. As influential scientists and mathematicians, their work is recognized by awards and external grant support as well as by publication in leading peer-reviewed journals and books. As enthusiastic mentors, they form close personal relationships with students, recognizing them as mutual learners and junior collaborators in their scientific journeys. This powerful learning and teaching model underpins the success of our nationally competitive graduates.
Meet our distinguished faculty members.
Small Class Settings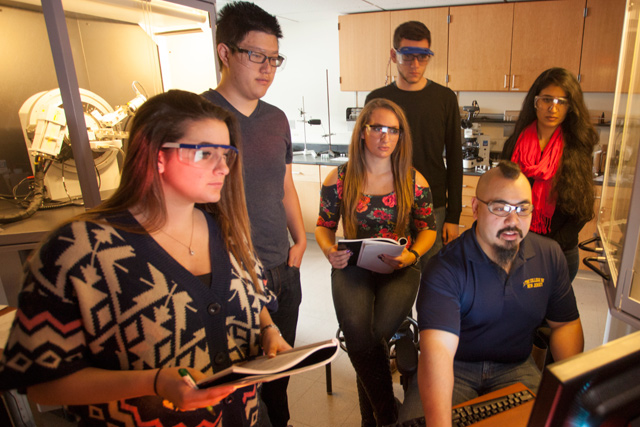 Our community is built on small classes (averaging just 21 students) that are always taught by faculty—never by graduate assistants. Our advanced courses and lab sections are even smaller, and our student to faculty ratio is a super-low 13:1. These are the numbers behind the central philosophy of a School of Science education: Small classes mean close interaction between students and faculty—and that's the foundation for the supportive faculty mentorships that give students the confidence to challenge themselves inside and outside the classroom.
Science Abroad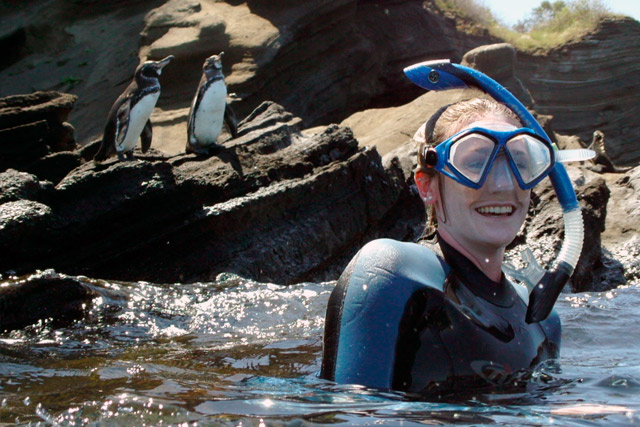 Today's scientists are as likely to collaborate across the globe as across the lab, making it even more valuable for science students to study abroad. Our specialized study abroad options showcase science as an international endeavor. Start small, with short travel-study courses led by our faculty members. Or go big, through full-length research-intensive experiences at partner universities from Europe to Australia. With more than 500 options, TCNJ lets you do study abroad your way.
Learn more about science-based study abroad.
Science Connections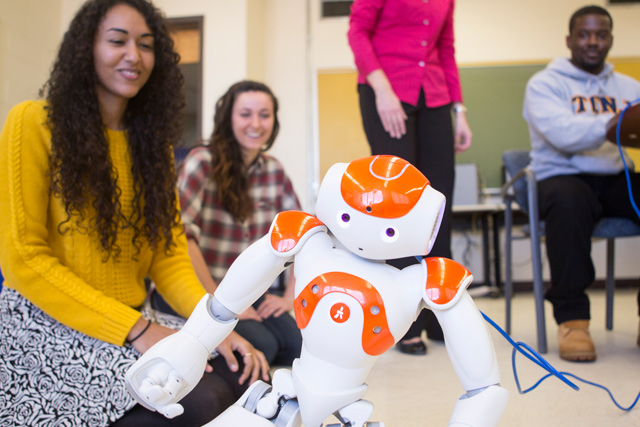 It is through its connection with everyday life—solving problems, providing explanations—that science achieves its full impact. Our students learn to connect science with the world around them by crossing disciplines and breaking false boundaries: the chemistry of cooking, the music of insects, the science of color, the interplay of geoscience and human society. They emerge with an ability to connect and communicate across disciplines, the foundation of the team-based, solution-oriented 21st-century workplace.
See how we connect science with the world.
Diverse Career Options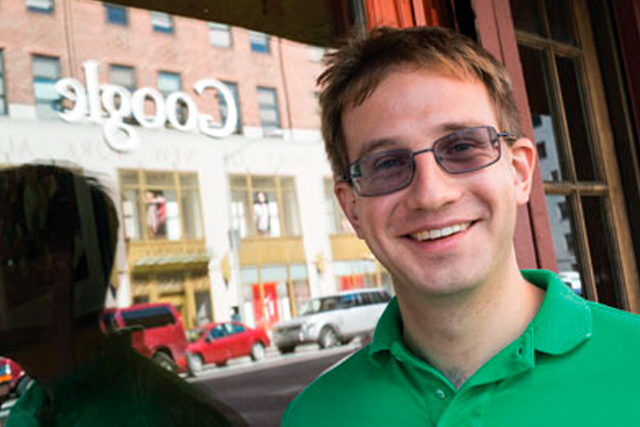 Field biologist, teacher, computer programmer, entrepreneur, lab researcher, actuary: many rewarding science careers don't require an advanced degree. Whether your career plan starts with a great job or a great grad school, a bachelor's degree from the School of Science is a sterling credential. Our students train in a culture of deep engagement with research and intense collaboration in student-faculty interdisciplinary research teams, an approach that closely models contemporary scientific practice, in both workplace and graduate school settings.
Read about our students' next steps in the sciences.
State-of-the-Art Facilities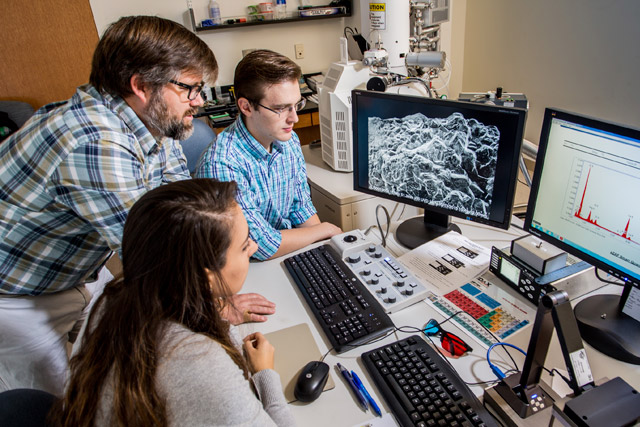 Our modern, cutting-edge labs are equipped with multimillion-dollar instruments and rival those of much larger research universities. The difference? At TCNJ, we give you the keys—literally—for 24/7 access to your research. From new buildings to new technologies, the School of Sciences continually modernizes to ensure that our students never lose their competitive edge. Case in point: Our $75-million STEM building and Chemistry addition—including brand-new and expanded facilities—open in August 2017.
View a photo gallery tour of our facilities.
Prepared for Success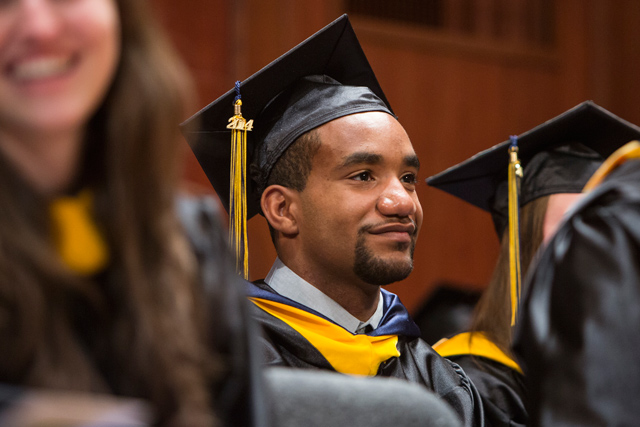 Our graduates leave us as experienced scientists, ready to compete nationally for the best careers and grad school placements. Among the most recent graduates of the School of Science, 89% reported their academic satisfaction as excellent or above average, contributing to their preparedness for a lifetime of learning and a range of career paths. The result: More than 95% of our recent graduates were employed or in graduate or professional school one year after graduation.