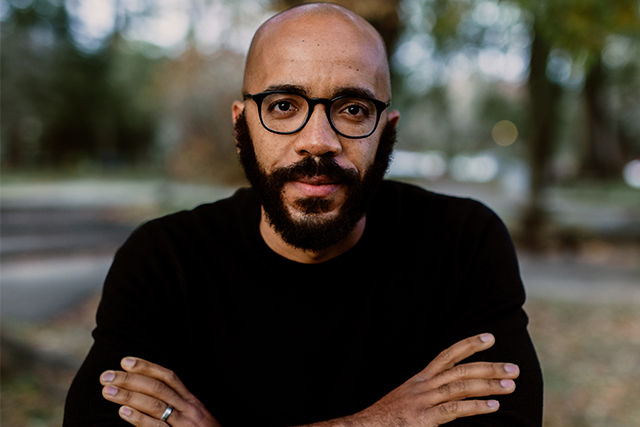 Clint Smith, the award-winning author whose latest book chronicling the legacy of slavery in the U.S. topped the New York Times bestseller list, will visit TCNJ on March 8 as the inaugural speaker in the Foster Distinguished Visitor Series. He will appear at 4 p.m. in Mayo Concert Hall, participating in a conversation with Michael Mitchell, assistant professor of African American studies and criminology. The event is free and open to the public.
A writer at The Atlantic, Smith is the author of How the Word Is Passed: A Reckoning With the History of Slavery Across America and the poetry collection Counting Descent, which won the 2017 Literary Award for Best Poetry Book from the Black Caucus of the American Library Association. He was a finalist for an NAACP Image Award. His two TED Talks, The Danger of Silence and How to Raise a Black Son in America, collectively have been viewed more than nine million times.
Piper Kendrix Williams, chair and professor of African American studies, believes Smith's talk is coming at a crucial moment in history. "In a time when people ban studying what's called 'critical race theory,' ban books that relate to the history of all people, and a proposed AP course in African American Studies becomes national news, Smith's work is just what we need, an antidote that helps to expand our knowledge," she says.
Created in 2022 by TCNJ President Kathryn Foster, the Foster Distinguished Visitor Series will bring nationally known scholars, artists, writers, scientists, political leaders, and other luminaries to campus for a combination of in-person public presentations and small-group discussions with students, faculty, staff, partners, and friends of the college.