The ability to create or start something new isn't limited to a classroom or a laboratory. Sometimes, a new idea can be found on a dance floor.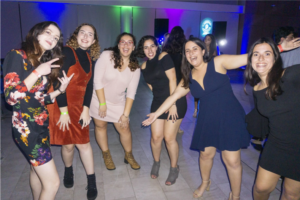 In the fall of 2019, the School of Science students from all academic departments joined together for a night of dancing, laughing, mocktails, and most importantly, stress-relief. There were about 280 students attending the event with the dance floor at maximum capacity.
The best part was that none of the students had to pay to attend. The event was funded by TCNJ's Student Finance Board. The students also got a photo booth, a DJ, and a volunteer photographer to capture the event. It won't replace the department dances held in the spring, but it is a way to get all the students together who don't normally have time between classes.
"This was such a great event. It was such a good place for science majors to get together and interact and have fun," said physics major Elissa Khoudary '21. "I'm super glad we were able to pull together and have time from our stressful lives."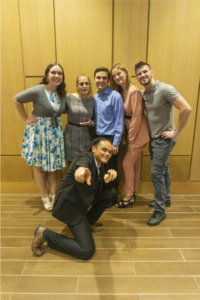 The dance was organized by mathematics majors Connie Reznik '20 and Michael Bostedo '20 who helped organize the math and physics formal held last spring (2019).
"We were studying for a real analysis exam last November and that's when the idea of a math formal started," remembered Reznik, "We have friends with different science majors and eventually said why don't we start a science formal with everyone? Because we work today with a lot of different majors. And it's good for people to mesh and come together."
The Science Formal Committee was comprised of representatives from every department, and they split-up responsibilities depending on the size of the clubs.
The mathematics club, run by Reznik and Bostedo, was in charge of the finances and organizing the catering. The biology and chemistry clubs were in charge of putting together decorations to go with the nautical theme. And since the biology club was bigger, they were also in charge of getting the mocktails that were put outside the hall.
Because physics and computer science clubs are smaller, they helped out whenever someone asked.
"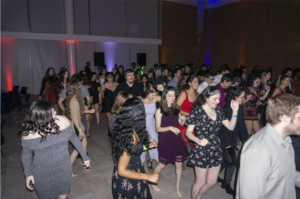 I'm just really excited we were able to pull it off. It's crazy it was just one idea, and then we just did it. If you want to do something, you can do it – if you've got people willing to do it with you and if you set your mind to it," said Reznik.
However, next year the dance may need to move to larger venue, in order to accommodate all of the students who registered too late to get a spot.
"We had to turn away a lot of people, almost a fifth of our total registration was turned away. And we have the whole of the stud [Brower Student Union]." said mathematics major Russell Johnson '23.
Johnson helped organize the mathematics and physics dance last spring, but he took a step back for this one as there were two representatives from each department making up the Science Formal Committee.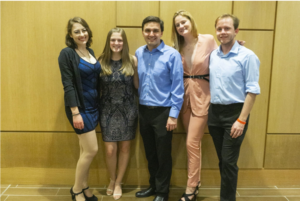 The dance went for most of the night, and with the amount of stress-relief that came with it, the attendees can't wait for the next one to be announced.
"It's a great way to build a community around the School of Science. Rather than separate people into their five departments," said mathematics and secondary education major Matt Belloyse '21. "The eboards worked very hard to bring them all together."
–Kerry Hennessy '21
 For More Information: