---
Meet junior physics major Krishna Sheth, who despite being in a program that is deemed "one of the hardest paths to take on in college"1 has strived to take a holistic approach to becoming the best student she can be. Sheth's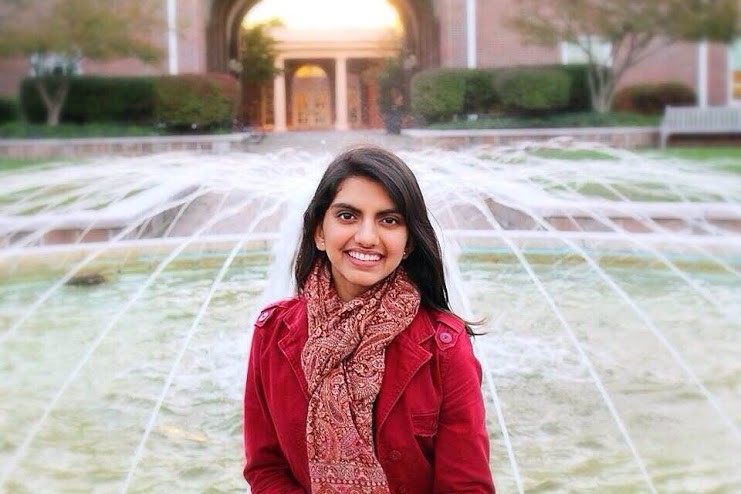 mantra in life is this: "There's no one way to approach anything. There are so many ways to end up at the same route. Make your path as different as possible so you can relate to so many people."
And that is just what she has done.
Sheth knew she wanted to major in a science, technology, engineering, or math (STEM) program but was unsure which on which major she wanted to focus. However, she knew that TCNJ was the right campus for her which made the decision easier, saying that "It felt like home. I don't know what it is about this campus but it's so beautiful, and my brother would take me to T-Dubs (Travers-Wolfe Dining Hall) every time I came. That was my 'go-to' place."
In her high school days at River Dell Regional in Oradell, New Jersey, she exceled in physics and recalls how naturally the subject matter came to her. What spurred her to solidify her choice in pursuing a physics degree? That came from the advice from her high school mentor who told her, "Physics is like the poetry of mankind that's used to explain the universe."
In Sheth's opinion, "All of these different sciences root back down to physics because it's a fundamental science, and it just helps explain the universe around you."
Her passion for her major and desire to take advantage of all the opportunities around her inspired her to branch out here at TCNJ. During her first year she could be found waking up at four in the morning to row with the school's crew team, serving on the executive board of the American Indian Student Association, and completing research in a laboratory with Dr. Tuan Nguyen. Currently, she represents the School of Science as a senator in the Student Government Association and is the president of the School of Science Student Advisory Board.
Sheth's work in a class with Dr. Nguyen involved studying the physics of neuronal networks, which led to her future research on the subject. Sheth says she was inspired by the subject matter, especially one day when Dr. Nguyen told her laboratory class, "Everything in this world is a connection. If you look at Facebook, it's a connection. If you go to the web, that's a connection. If you go back to the minute part of your brain, these neurons function as networks and connections – one neuron excites another neuron. Just like society, everyone and everything is connected."
Along with her lab partner, senior physics major Kelly O'Connor, Sheth has presented her research all around campus. At the 2014 Celebration Women of Science Panel, an event held by the School of Science "to celebrate the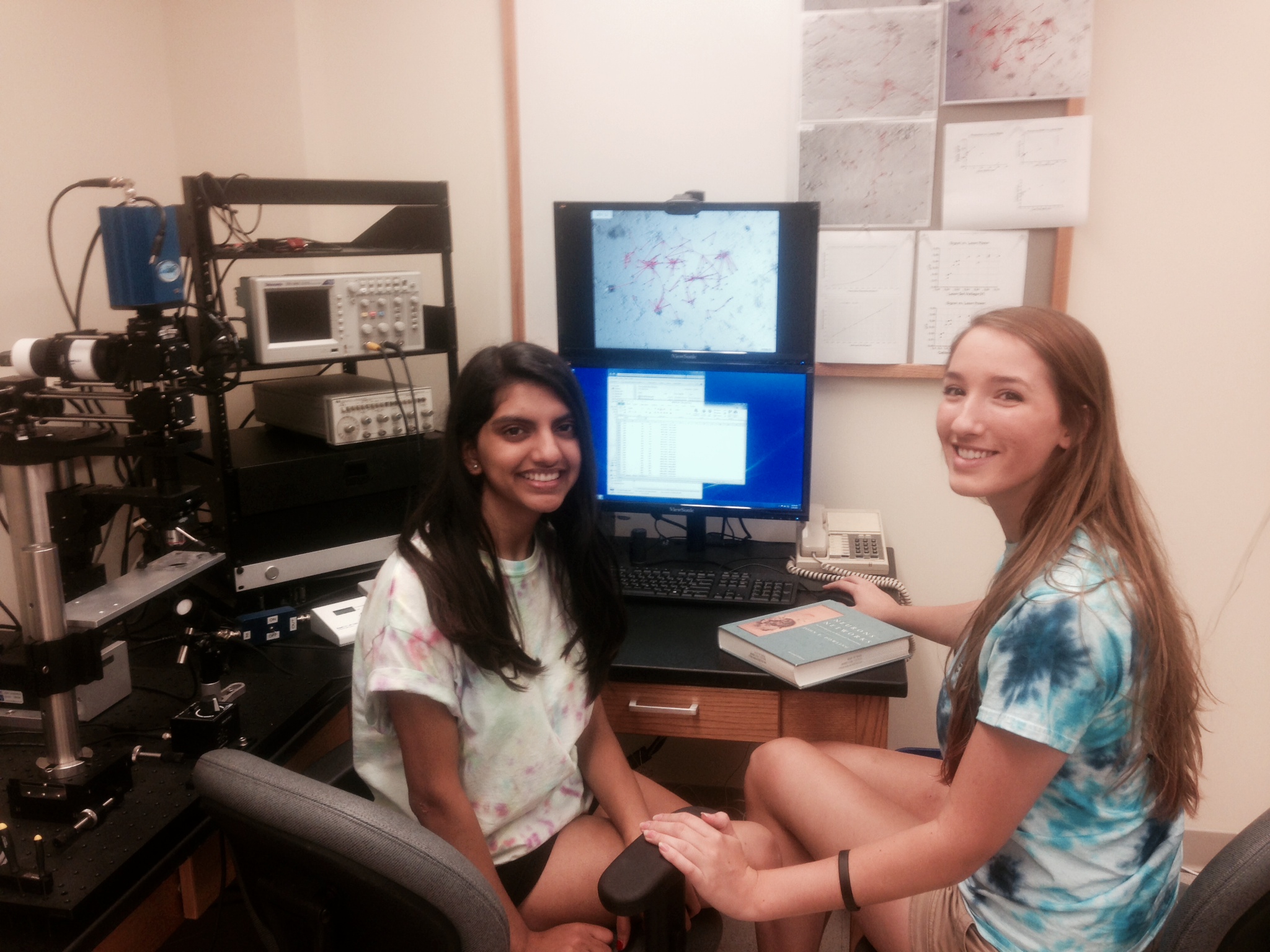 accomplishments of women students at TCNJ," the two presented their research titled "Mapping Neuronal Connectivity with Laser Photo stimulation & Calcium Imaging." This study used two techniques of photo stimulation and calcium imaging to stimulate a neuron in order to measure its response and observe how it functions.
The pair also presented their findings at the Pharma Tech Symposium in 2014 and traveled to Los Angeles, CA in February 2016 to present at a national conference there. "Krishna is an amazing lab partner", says O'Connor. "She's funny, outgoing, hardworking, and she takes her work seriously but also knows how to have fun with it." Sheth's faculty mentor Dr. Nguyen adds, "Krishna has an incredible work ethic and her passion for science has always impressed me. It's been a pleasure working with her."
Sheth reflects that coming to TCNJ was the right decision for her. "This campus has offered me a lot of different opportunities and I have never felt that if I had gone to a different institution that I would have been better off." Her advice for incoming physics majors is to get involved and try different things. "Try to break out of the stereotype. Sometimes people associate physics with being really reserved, and that was my biggest goal here: to break out of that stigma."
1"Top 10 Easiest and Hardest College Degree Majors of 2016." The Best Colleges RSS. The Best Colleges, 05 Dec. 2014. Web. 14 Feb. 2016.
– Kaitlyn Njoroge
For More Information: