A Destiny with Chemistry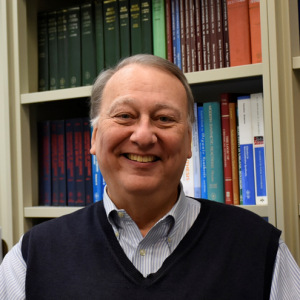 If you ask Dr. David Hunt of TCNJ's Chemistry Department what his favorite hobby is, he'll tell you it's his work. He means it, too.  After 26 years working in the chemical industry and 13 years at TCNJ, Dr. Hunt is truly a man who is dedicated to his craft. According to his students and colleagues, Dr. Hunt has become a "permanent fixture" in the Department of Chemistry.
Dr. Hunt admits he fell in love with chemistry when he took his first course in high school.  "I was originally going to major in history, but I realized I was destined to be chemist."  He was originally going to major in history in college, but he says he realized he was destined to be a chemist.  Since he made that decision to study chemistry, he's become an incredibly accomplished scholar and chemist. Working in industry for 26 years before joining the School of Science at TCNJ, Dr. Hunt has had stints in a large variation of industrial occupations. He has served as a consultant for the Royal Botanical Gardens (Kew) in the United Kingdom, as well as a senior research chemist, focusing on novel herbicide design. He has also worked extensively in the pharmaceutical industry and currently serves on the Board of Editors for the International Journal of Organic Chemistry.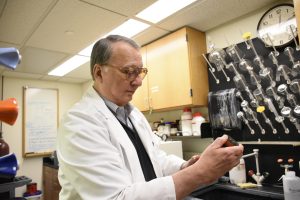 With bachelors and master's degrees from Marshall University in West Virginia and a PhD from Duke University in North Carolina, it is fair to say that Dr. Hunt possesses a "wealth of knowledge," as Chemistry department colleague Dr. Lynn Bradley would say. He has been an invited lecturer for the Royal Society of Chemistry at Cambridge University in England, and he's also an inventor or co-inventor on more than 170 U.S. and international patents. He has also led or served on project teams responsible for the discovery and/or development of multiple compounds of commercial interest, two of which have been utilized to treat rare forms of lymphoma.
Dr. Hunt believes that TCNJ attracts very high caliber students, and one of his close colleagues Dr. Bradley says he works hard to get those students excited about their courses and research. She also mentioned that after his extensive experience in the industry, she thinks, "This is his favorite job…he just loves working with the students." You could ask anyone in the Chemistry Department, and maybe in the whole School of Science: Dr. Hunt is valued as both a colleague and a mentor.
Even Dr. Hunt says that his favorite hobby is his job as a professor. When asked what is favorite hobby is, he says, "My work!"  However, outside of the classroom, he enjoys spending time with family, all types of music, traveling, golf, and college basketball—especially Duke's Blue Devils.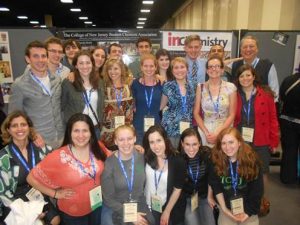 A recent Chemistry graduate, and one of Professor Hunt's former mentees, Marc Casale ('17) states, "In the two years I spent working with him, it was apparent very early one that he would be one of the best mentors I ever had. He was always willing to spend time with me discussing questions and concerns I may have had about our research together, but at the same time he made sure to give me enough independence where I could really learn from my mistakes and successes." Casale is currently a medical student at Mount Sinai and credits Dr. Hunt for some of his success in getting there. "I learned more from Dr. Hunt about chemistry, research, and many other things than I did with almost any other experience." Casale notes that Dr. Hunt is "a very easy person to get along with and it is very obvious that he deeply cares for both the well-being and future success of his students. Dr. Hunt, as both a teacher and a person, embodies every quality a student would like to see in a mentor."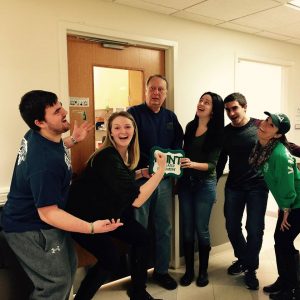 Senior chemistry student, Jay Kloskowski ('18), has very similar things to say about Dr. Hunt, calling him "an incredible mentor and teacher." He also says "In the two years that I've known him, he's been instrumental in my success as a student, chemist, and even a person." He also mentions a common understanding about Dr. Hunt that many other people value: "His door is almost always open to anyone—not even just his current students—to talk about academics, applications, or just things happening generally in life." This is only one example of why the faculty and students in the Chemistry Department appreciate Dr. Hunt so much.
Professor Hunt has been a valuable asset in every field that he's worked in. He's been vital in various places of industry, made major contributions for the research community in chemistry, and been a crucial aspect of many students' experiences at TCNJ. Jay Kloskowski '18 says that during his last semester with the TCNJ School of Science, "Dr. Hunt helped show me how to know my own worth and grow professionally and personally, and he's someone that I'm happy to have gotten to know and have as a mentor."
For More Information:
Profile by Lindsey Harris '20