Australia, Kenya, Germany, New Zealand, Italy, England, Jordan, Argentina and Chile are just a small sampling of the international locations School of Science globetrotters have called home.
"Opportunities for science majors are many and vast," said Dr. Jon Stauff, Director of the Center for Global Engagement. "Math and science, in many ways, use universal languages, and study abroad provides access to the international network of scholars – both established academics and scholars-in-training alongside students in their classes."
"For science students in particular, it is an opportunity to explore new habitats, meet up with students around the world who like science…it's just a great thing for everyone!" he added.
Take a look below to learn more about some of our experienced travelers and their impressive accomplishments.
---
Australia
Jillian Stark '11
Biology with an Environmental Studies Concentration
Australia, School for Field Studies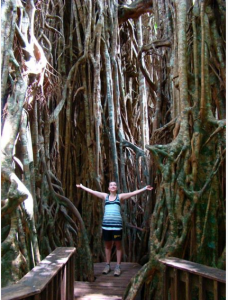 Jillian traveled "down under" to the tropical rainforests of northeast Queensland, Australia. Her research project focused on climate change and its effect on Australia's largest snake. "Studying in Australia was amazing because it was a completely different environment than I was used to – the plants and animals were like things I had only seen in pictures," she said. "Every morning I would awake to the sound of hundreds of birds (at about 5:30 am!) right outside my cabin. I will never forget that sound."
---
Kenya
Lauren Klein '12
Biology with Health Communication Concentration
Kenya, School for Field Studies, Field Practicum in Public Health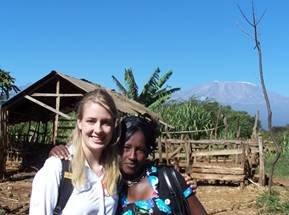 Lauren was part of the Kimana Water Project – which aims to improve water quantity and quality while also improving the livelihoods of community members – in southern Kenya last summer. Her most memorable moment was the day spent with Koko, an elderly Maasai woman, with whom she shared chai made with water collected from the river two miles away.
---
Germany
Joselle McCracken '11
Chemistry
Germany, Research Internship in Science and Engineering (ACS-RISE)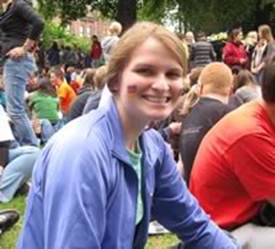 Joselle spent her summer at Freiburg im Breisgau, a small college city nestled in the hills of the Black Forest in the heart of central Europe's wine country. She was one of 24 students selected from 300 applicants for the American Chemical Society's Research Internship in Science and Engineering (ACS-RISE) scholarship – which provided roundtrip airfare, two weeks of intensive German language instruction, and a monthly stipend during her 12-week stay in Southern Germany. "I would bike to work everyday and then start research in a lab filled with wonderful German students," she said. "I loved getting to experience the many, little details that make life in Germany different from life in the US: everything from the fresh bread served in train stations to the outdoor mega-screens broadcasting World Cup matches."
---
New Zealand
Amanda Klein '12
Mathematics
New Zealand, AustraLearn at University of Waikato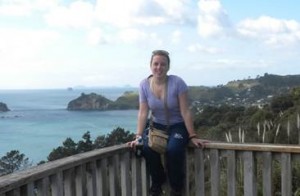 Amanda knew she wanted to study abroad since high school and with careful planning was able to travel to New Zealand, where she took one math course and three that counted toward her minors in Philosophy and Psychology. "I was able to take classes with students in pursuit of the same degree as me from all around the world such as China, Germany, and South Africa," she said. "I highly recommend studying abroad to other students because you are able to receive the knowledge necessary for your education and gain a cultural experience simultaneously!"
---
Italy
Lauren Rafti '11
Mathematics Secondary Education
Italy, International Studies Abroad (ISA)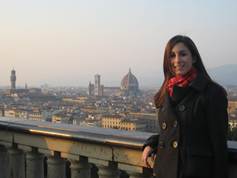 Lauren studied in Florence her sophomore year and fulfilled all her liberal learning classes, taking Italian language, art, and history in Italy's famed city of the arts. "Being a math major and studying abroad allowed me to step away from the world of math for a semester and enjoy a different culture from my own," she said. "It broadened my view of the world and allowed me to travel to many places."
---
England
Rohan Shah '13
Computer Science
England, The Oxford Study Abroad Programme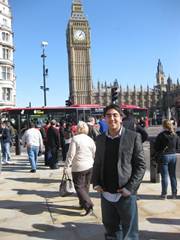 Rohan chose to study abroad for a number of reasons: to live in another part of the world, study and learn in a new and unique way, experience different cultures, and be able to travel after his studies. As a computer science major, he was particularly interested in exploring the industry outside the United States. "Wherever you go you'll get a new, unique perspective on what you're learning that is truly invaluable," he said. "Seeing how your peers abroad approach and solve the same problems we do here is an experience unlike any other and will give you a new insight into learning computer science."
---
Jordan
Aliya Merali '11
Physics
Jordan, CCIE's Amman Language and Culture Program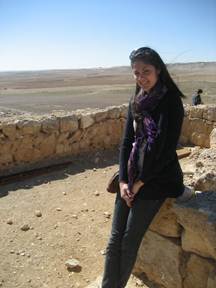 Aliya studied in Jordan her final semester at TCNJ as a way to enhance her Arabic. As she had already completed her major requirements, her courses abroad counted toward liberal learning. "It was by far the best decision I have made in college," she said, noting it has opened up a whole new world of opportunities in her post-graduate career.
---
Argentina
Eric Goldwaser '11
Biology
Buenos Aires, Argentina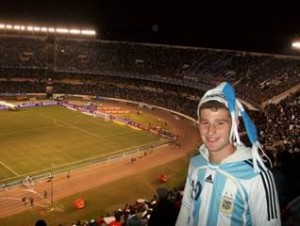 Between varsity soccer and preparing for the medical school entry exam, the MCAT, Eric did a lot of planning to ensure he could study abroad in Argentina his sophomore year. On top of classes in Buenos Aires, he volunteered at three different hospitals, witnessing first hand the practice of medicine in a developing country. "It's just a matter of timing, planning ahead, and having the time management skills," he explained. "I wouldn't trade it for the world."
---
Chile
Tim Magee '09
Physics
Santiago, Chile (CIEE)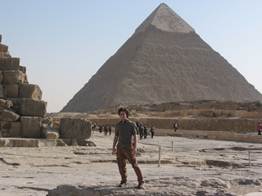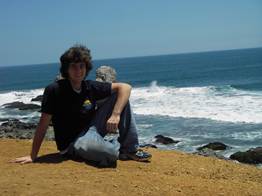 Tim studied in Chile as a way to improve his Spanish, travel, and explore new research opportunities. While in Chile, he took part in an astrophysics research project involving two nights of observation at the world-famous Cerro Tololo observatory. Tim's trip to Chile was not the first time he had been abroad; he attended a conference in Egypt on Gamma Ray Bursts and Neutron Stars with his faculty mentor Dr. Thulsi Wickramasinghe.